El BKT-MO-005 es un Quiosco multifuncional para crear espacios comerciales o de trabajo, conformado por estructura prefabricada en acero al carbón galvanizada en frío y terminada con pintura poliéster, complementada con toldos desplegables; se ensambla y nivela en el lugar, es totalmente desmontable. Su diseño versátil se ofrece en tres versiones: para atención al público, como puesto de periódicos y revistas o con asiento para tres boleros. Se suministra con instalaciones básicas de iluminación y red eléctrica, es de fácil limpieza. Presencia y calidad constructiva son las cualidades que ofrecemos con este módulo.
Specs
General measures​
Color

Gris Oscuro

o

Gris Claro

o

Gris oscuro y claro

Dimensions

260 cm x 160 cm

o

360 cm x 160 cm

Type

Atención

o

Periódico

o

Boleros

Finishes

Galvanizado en Frio y Pintura Poliéster

Measures

360 cm x 160 cm/260 cm x 160 cm

Manufacturing

Acero al carbón y toldos desplegables

Author

Registro Diseño Industrial No. MX/f/2014/0002950
Materials.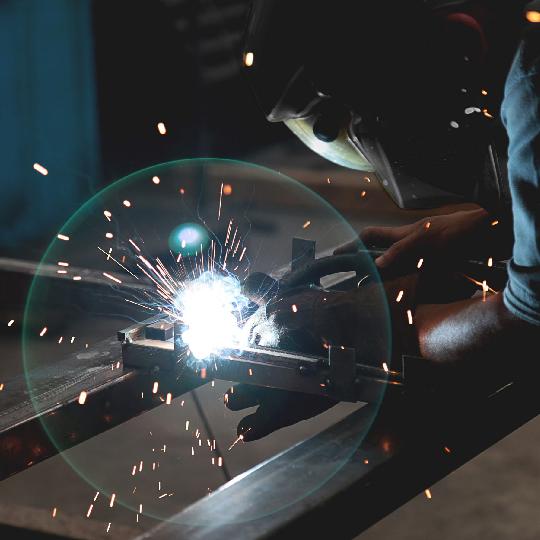 Steel
The basic material used for the manufacture of most product components is grade 11373 (S235JR) or better grade steel. The tolerances comply with the ISO 2768-1 «m» standard, quality of imperfections according to the EN 25817 «C» standard.

Most of steel parts are processed as follows:

CNC laser cutting


CNC bending


Galvanizing - different methods


Degreasing by washing at 80oC–iron phosphating (anti-corrosion protection)


Achromatic passivation (cleaning with distilled water)


Drying at a temperature of 190oC for 10-20 minutes


Electrostatic powder coating application​




metallic finishes


All our products go through a series of processes according to the type of material and use, in order to provide the highest possible quality and durability; The combination of these processes is a particular art achieved in years of experience, which only the right technology and raw material allow.





The finishing method is according to the model and part of the product:




hot dip galvanized
Metallization
Zinc Paint​
Continuous galvanized
Electro-galvanized
Polyester paint
Alternative Products: