About us
In 2004 we emerged from experience in product design and a deep interest in cities.
We materialize our vision by offering a catalog of innovative urban furniture and personalized service, with the aim of creating sites with greater habitability, functionality and heritage value; positioning ourselves as the leading company at the national level and a benchmark in the public, political and creative scene.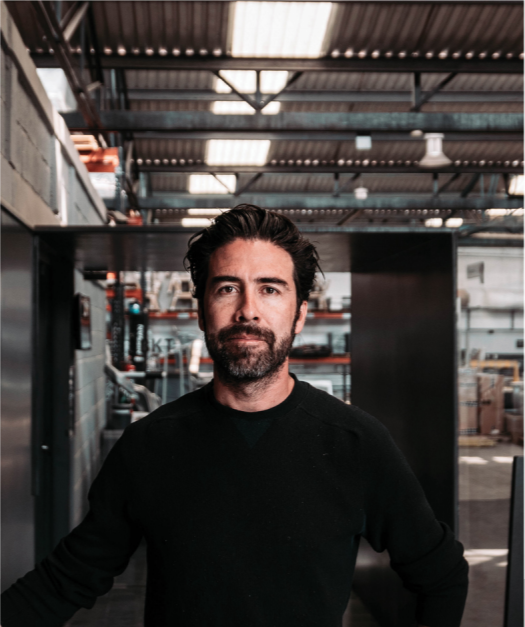 Rodrigo Vázquez, founder


"There are many ways to define and materialize the vision of a company: for us it is the appreciation of life, the environment and people; our way of reflecting it is to design something exceptional and put it outside, in public space."

Our axis has always been design: a durable, well-manufactured product, properly conceived.
The core area of ​the company is Design and Development; It has a materials library, state-of-the-art software and hardware equipment, a 3D prototyping machine for testing new products and parts, as well as a showroom area with samples, which also works for outdoor resistance tests.​
Our facilities are located in the state of Jalisco, a creative region with a high cultural and industrial contribution to Mexico; This privileged geographical position offers proximity to an international port and routes to the main cities, as well as to the northern border.

The architecture of the operating center materialized our way of working and the influence of public space on the interior space: a layout designed according to workflows and facilities that offer everything necessary to fulfill the enormous number of tasks of operation, logistics, design, administration and sales.
Our operating center is located in the central neighborhood of Santa Tere, in the city of Guadalajara, a location chosen for its proximity to the industrial area of ​the city where we carry out most of our processes, but above all, the location became relevant maintain close contact with the city by our staff.​
Our assembly area is equipped with state-of-the-art tools; This is where we take care of the quality of each piece, we assemble, pack and ship with light and heavy cargo vehicles (2 and 5 tons respectively) throughout the country. The inventory area has enough capacity to house pre-assembled products and supplies that favor our delivery times; handling and storage within the inventory area is done with advanced storage systems and forklift equipment.