Esta banca fuerte y de sólida presencia forma parte de un sistema modular compuesto de 3 piezas fabricadas en concreto polimérico, pudiéndose adquirir por separado cada una ellas. La primera es rectangular, la segunda es una pieza triangular que formalmente embona en el costado de la primera y la tercera, la mas amplia y que sirve de echadero, tiene la misma lógica hasta llegar a un dimensión de ancho total de 128 cms; las piezas, modulares, miden 120 cms de ancho. Están pensadas para cumplir la función de asiento, pueden colocarse unidas para formar limites. La colección permite elegir con o sin respaldo y hacer combinaciones. Aunque es opcional para casos específicos, estas bancas por su peso no requieren de anclaje mecánico o químico, se colocan solo sobre piso. El respaldo de madera se atornilla desde el interior por la parte trasera de la banca dejando oculta la fijación.
Specs
General measures​
Color

Gris Oscuro

o

Blanco

Type

Tipo 1/120 cm x 65 cm

o

Tipo 2 /120 cm x 95 cm

o

Tipo 3/120 cm x 128 cm

Material

Polymer concrete

Finishes

Asiento liso y respaldo galvanizado en frío y pintura poliéster

Measures

Variables/Revisar ficha PDF

Manufacturing

Concreto polimérico, respaldo con placa de acero y madera tropical

Author

Registro Diseño Industrial No. 34757

Back

Madera
Materials.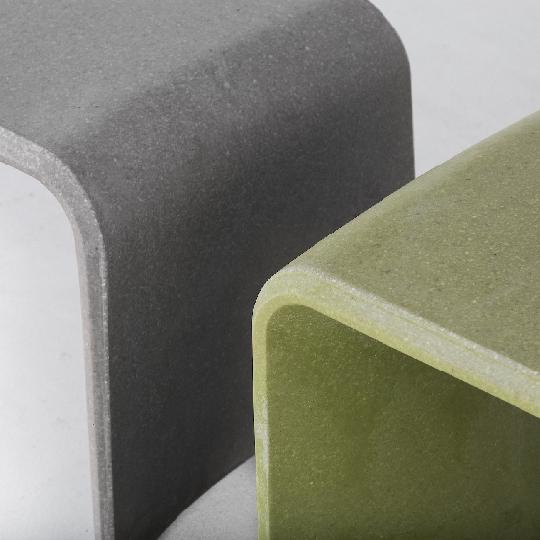 Polymer Concrete
Polymeric concrete is a material made with different mineral aggregates (sand, gravel, gravel, quartz, marble) bound by a synthetic resin and reinforced with fiberglass, which makes it an extremely resistant and lightweight material compared to concrete. conventional.

Technical specifications.

High compressive strength (Average 800 kg/cm2)


Modulus of Rupture (Average 247 kg/cm2) ASTM C-78


Water absorption (Average 0.136%)


Does not conduct electricity "Dielectric"


Excellent resistance to chemical corrosion by contact with solvents, fuels and oils, etc.




Maintenance

Cleaning: Water with some diluted detergent or degreaser, which does not contain abrasive materials, can be helped by using medium-hard plastic brushes (avoid metal ones, sandpaper or abrasive discs). It is also possible to use solvents.

Coatings: Application of paste and/or paint to rehabilitate the benches due to deterioration derived from the conditions of exposure to the environment and service to which they are subjected. (Contact our sales team

Polished: To revive the color and leave the surface smooth.
Materials.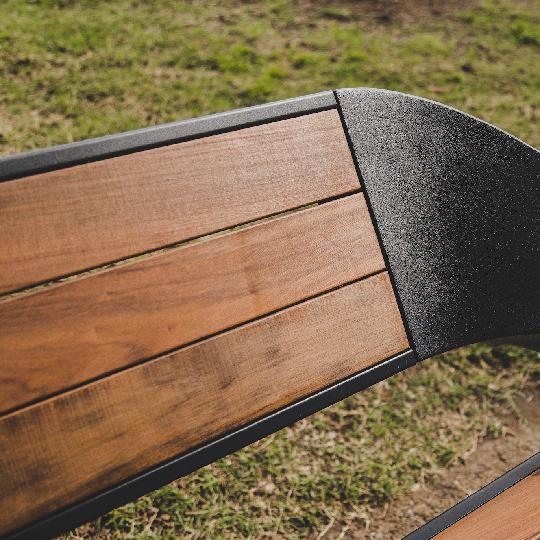 Tropical wood
It needs basic maintenance to maintain its factory appearance, however with low maintenance the wood ages gracefully without losing structural properties, as it is highly resistant to rot, mold, fungus, insects, and is highly vandal resistant. Its density of 890 kg/m3 does not facilitate the creation of engravings and notches.
One of the natural properties of tropical woods, including jatoba, is their gradual thickening and the opening and closing of pores depending on the surrounding conditions. The opening of pores is manifested mainly on the front surfaces in the form of cracks, or on the surface in the form of long slits. It is a phenomenon that depends on the environmental conditions (temperature, humidity of the air), in no case does it reduce the quality of the wood or prevent its use. Jatoba is also characterized by a wide variety of shades.

The natural phenomena indicated do not constitute a defect and are not considered the subject of a claim.

In the case of tropical jatoba wood used outdoors, the bending or torsion tolerance is 5mm / 1m in length

Materials.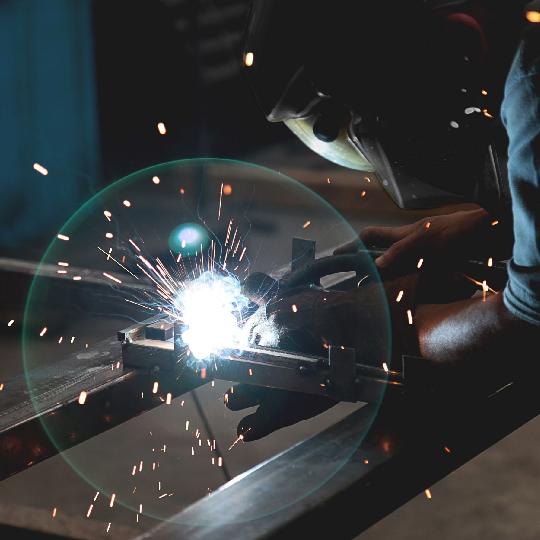 Steel
The basic material used for the manufacture of most product components is grade 11373 (S235JR) or better grade steel. The tolerances comply with the ISO 2768-1 «m» standard, quality of imperfections according to the EN 25817 «C» standard.

Most of steel parts are processed as follows:

CNC laser cutting


CNC bending


Galvanizing - different methods


Degreasing by washing at 80oC–iron phosphating (anti-corrosion protection)


Achromatic passivation (cleaning with distilled water)


Drying at a temperature of 190oC for 10-20 minutes


Electrostatic powder coating application




Metallic finishes


All our products go through a series of processes according to the type of material and use, in order to provide the highest possible quality and durability; The combination of these processes is a particular art achieved in years of experience, which only the right technology and raw material allow.





The finishing method is according to the model and part of the product:




hot dip galvanized
Metallization
Zinc Paint​
Continuous galvanized
Electro-galvanized
Polyester paint
Previous
Next