El Bolardo, pieza fundamental en el diseño urbano que requiere de la protección de peatones, así como también pieza básica para el ordenamiento vial. Su diseño es parte de la familia de asientos 005 que pueden dotar de particular estilo e identidad al espacio público. Una pieza robusta hecha en fundición de aluminio, con paredes mayores a un 1/4 de pulgada. Existe una versión con iluminación. El Bolardo se instala por medio taquetes químicos a piso terminado.
Specs
General measures​
Accessories

No lighting

o

With lighting

Finishes

Granallado y pintura poliéster

Measures

Diámetro 37 cm x 70 cm

Color

Gris Oscuro

Manufacturing

Fundición de aluminio AA380

Author

Registro Diseño Industrial en trámite

Fixation

Taqueteable
Materials.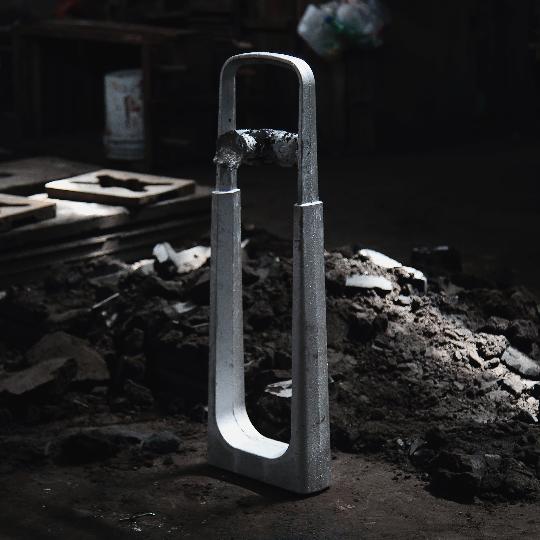 Aluminum-casting​
The aluminum structures are made with AlMg3 material, suitable for outdoor use. A stainless granulate is blown onto the surface of the molten aluminium, which limits the appearance of corrosion.
| | |
| --- | --- |
| The use of an aluminum casting without powder coating is very common; Over time, the entire surface of the casting acquires a uniform tone. The appearance of aluminum oxide caused by inclement weather is a completely normal phenomenon and, therefore, it is not considered the subject of a claim.. | If the client wants to avoid oxidation, it is convenient to apply a layer of powder paint to the surface. |
Alternative Products: