Diseñada para distinguir los cambios de uso en las vialidades y espacios exteriores. Ofrece delimitación de manera sutil en la vía pública. Su diseño escultórico le permite ser parte de su entorno de forma discreta y elegante.
Su textura y dimensión favorecen su uso poco invasivo y funcional.
Specs
General measures​
Accessories

No lighting

o

With warm color lighting

o

With cold color lighting

Finishes

Pintura poliéster

Measures

32 cm x 13.5 cm

Color

Gris Oscuro

Manufacturing

Fundición de aluminio

Author

Registro Diseño Industrial: MX/f/2020/001604
Materials.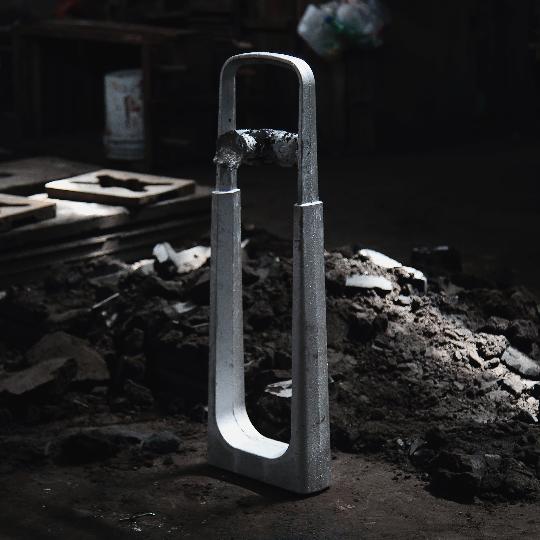 Aluminum-casting​
The aluminum structures are made with AlMg3 material, suitable for outdoor use. A stainless granulate is blown onto the surface of the molten aluminium, which limits the appearance of corrosion.
| | |
| --- | --- |
| The use of an aluminum casting without powder coating is very common; Over time, the entire surface of the casting acquires a uniform tone. The appearance of aluminum oxide caused by inclement weather is a completely normal phenomenon and, therefore, it is not considered the subject of a claim.. | If the client wants to avoid oxidation, it is convenient to apply a layer of powder paint to the surface. |